About Us

Parched Earth Pasta was created firstly, because we LOVE LOVE LOVE pasta but we just couldn't find any as delicious as we can make ourselves, and secondly... we had absolutely nothing better to do. Thirdly, if you want to go that far and don't get us started, we found that the filled pasta available in the supermarkets are nothing but bread crumbs and numbers. 
And, as we say here at Granny Mel's Headquarters, in the nicest possible way, "If ya don't like it, make your own." So we did.

All of our pasta is EGG FREE and made using 100% Australian ingredients: organic flours and the freshest, organic and chemical free vegetables grown on our farm and locally in the beautiful Manning Valley.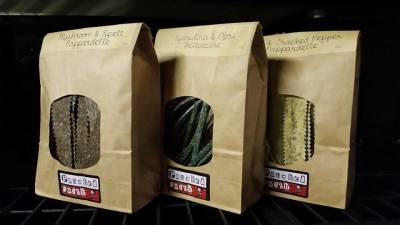 Our new packaging is made from 100% recyled paper and lined with corn starch so it's 100% compostable. Love ya work Earth Bags!